About Us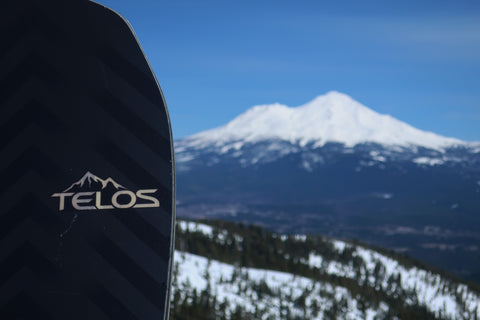 Inspired by Legend, Driven by Purpose        
Legend has it that deep below Mt. Shasta exists Telos, an ancient but advanced civilization said to have once been the sister city of Atlantis and the connection to all that is natural in the world.
In the shadow of Mt. Shasta, in his grandfather's garage, Dan Agundes built his first snowboard when he was just 14 years old. That moment in '87 spawned decades of technological innovations found in our boards today.
Stories of this mythical city inspire our graphics. Its mythos—the spirit of nature and mountains as a spring of creativity and innovation—drives our work.
te·los / ˈteläs / noun - an ultimate goal or purpose:
Snowboarding isn't something you just do; it's something you have to do. It's in your veins.
We're riders with more than 30 years of design and board-building experience, and we have our own factory where we perfect our craft. Making the best snowboards isn't just something we do; it's something we have to do. It's in our DNA, it's our passion and our ultimate purpose.
Telos Snowboards engineers innovative shapes and technologies to push the progression of design. We balance flex and torsional stiffness, weight and durability, contact and stability and edge-to-edge control.
We make boards that show you how snowboarding was always meant to feel.
What We Stand (Sideways) For
Values:
- Progressive technology driven design.
- Responsible production & distribution.
- Respectful of People and Environment.
Mission:
Telos Snowboards are meticulously and purposefully designed to create high quality boards which inspire innovation of the sport and that people are stoked to ride every day.
Made responsibly by snowboarders, for snowboarders:
*Hand made on planet earth
*With No VOC Epoxy
*Farmed Wood Cores
*Solvent Free Inks
*Die cut bases save waste & energy
*Low waste factory recycles all Wood, Paper, Metal & Plastic