About Us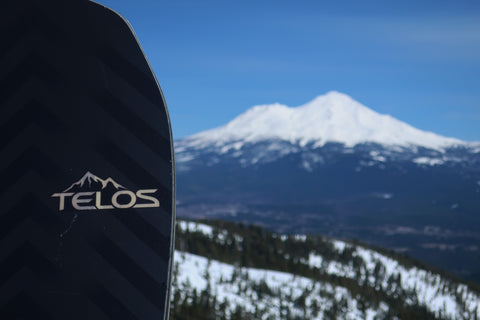 Inspired by Legend, Driven by Purpose        
 Legend has it that deep below Mt. Shasta, California exists Telos, an awe Inspiring, ancient but technologically advanced civilization said to have once been the sister city of Atlantis.
Telos [te-los] noun - an ultimate goal or Purpose. Telos Snowboards are designed to inspire innovation and progression for all riders by making every day on the mountain your best!
As riders with more than 30 years of design and manufacturing experience, Telos Snowboards engineer innovative shapes and technologies based on how a rider wants a snowboard to ride, by balancing flex and torsional stiffness, lightweight and durability, contact and stability and edge to edge control. Focusing on these key metrics helps to create the new and advanced ideas that continue to push the progression of snowboard design.
Telos Snowboards provide what riders want, and what riders want is simple; a board should be lightweight, durable, stable, easy to carve, perform well as its intended and all-around fun to ride! Telos offers the ultimate tools to make every day on the mountain your best!
What We Stand (Sideways) For
Core Values: Always be progressive and constantly seek responsible innovations and materials throughout design, engineering and production.
Mission Statement: Telos Snowboards are responsibly, meticulously and purposefully designed and engineered to inspire innovation and progression of all riders.
Made responsibly by snowboarders, for snowboarders:
*Hand made on planet earth
*With No VOC Epoxy
*Farmed Wood Cores
*Solvent Free Inks
*Die cut bases save waste & energy
*Low waste factory recycles all Wood, Paper, Metal & Plastic